Newly-crowned world champion Luca Brecel has been backed to spearhead a new golden generation of snooker superstars so talented they could even go on to rival the exploits of the fabled 'Class of '92'.
That is the opinion of WPBSA chairman Jason Ferguson who watched the Belgian hold true to his swashbuckling style to sink Mark Selby 18-15 and become the first player from continental Europe to claim the Crucible title.
Coupled with the high-octane potting approach of vanquished semi-finalist Si Jiahui, Ferguson believes this year's tournament offered an ideal blueprint for future players to emulate the likes of Ronnie O'Sullivan, John Higgins and Mark Williams, who have dominated well into their 40s.
"The way Luca and Si played is the way the game is supposed to be played. It's magical watching them score. There was point yesterday where Luca started taking on some big shots and missing them, and Mark kept coming back, but Luca didn't stop going for them.
"It just shows you can play that slightly more open attacking game even against the very best, and you can go the distance. Some of those matches were just unbelievable."
But Brecel, who had started the biggest session of his life by rifling three centuries in four frames in less than an hour, capitalised on a rare missed black off its spot in the next frame to nudge one from victory, and fittingly sealed his £500,000 windfall via a nerveless fifth century of the match.
Brecel's victory, coming 11 years after he became the youngest Crucible debutant at the age of 17, and after five previous failed attempts to get beyond the first round, was all the more remarkable for the 28-year-old's insistence that lack of practice and lots of parties were the key to success.
"I'm not a party guy, to be honest," insisted Brecel. "It's just a coincidence that it happened before this World Championship – I've just been partying a lot, going out and having lots of late nights and no practice.
"I don't think you need much practice, but I think you need a couple of hours a day probably. Maybe one hour is enough. I'm not going to think about practice now."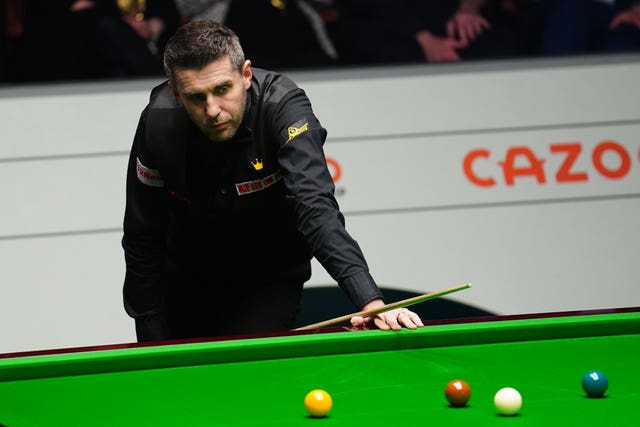 "What Luca's done is show those players that it is actually possible, you don't need to live in England, you can do this from anywhere in the world," added Ferguson.
"It will no doubt inspire millions of people around the world, especially in Europe. Even before this Championship, when Luca played almost half the population of Belgium would watch him.
"What he has done and could do for snooker in mainland Europe now is terrific."