Joy Neville will make rugby union history in France later this year when she becomes the first woman to officiate at a men's World Cup.
The Irish referee has been included among seven television match officials for the tournament.
Neville, 39, controlled the 2017 Women's Rugby World Cup final between England and New Zealand in Belfast.
Wayne Barnes, meanwhile, will lead a four-strong contingent of English officials among the 12 referees selected.
Barnes has controlled a world-best 102 Tests and will officiate in a fifth successive World Cup, having made his tournament bow during the 2007 staging.
He is joined by Luke Pearce, Matthew Carley and Karl Dickson, with Carley and Dickson making their World Cup refereeing debuts.
"The journey to Rugby World Cup 2023 is not an easy one for match officials," World Rugby high performance 15s match official manager Joel Jutge said.
"There are fewer roles with as much public scrutiny, but I am proud of how the team has responded to the ups and downs, always being open and acting with integrity.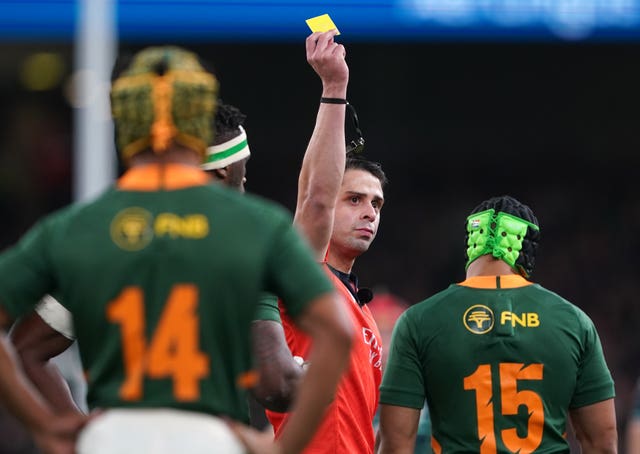 "But this team has a great work ethic, an unwavering spirit and a great bond, and we will all benefit from increased time together as we prepare for what will be a very special Rugby World Cup 2023 in France."
The tournament kicks off on September 8 when France host New Zealand in Paris.