Ollie Lawrence hopes to one day return to a rebuilt Worcester after dedicating his Gallagher Premiership player of the season award to his former Warriors team-mates.
Lawrence's blockbusting form following his October move to Bath led to an England recall before helping his new club climb the table and qualify for the Heineken Champions Cup on the final day of the regular campaign.
The 23-year-old centre returned from an end-of-season social in Lisbon to be recognised at Premiership Rugby's annual dinner in central London after a panel of experts judged him to be the league's best player of 2022-23.
But having spent several days with Bath in Portugal, it was his former colleagues at Worcester who occupied his thoughts as he reflected on his award.
The Warriors went into administration in September due to unpaid debts, triggering their relegation from the Premiership, and their new owners have been blocked from relaunching the club in the Championship, ushering in an uncertain future.
Not all squad members have been able to secure contracts elsewhere, but Lawrence has gone on to make waves at the Recreation Ground.
"Without the Worcester players I wouldn't have won the award and I wouldn't be at Bath, so I want to thank them. This is on behalf of those boys as well," Lawrence said.
"In general, this year I've had to pinch myself sometimes to remember where I've come from.
"That desperation knowing that I could have not had a job – some of my best mates still don't now – makes this pretty special. It's been pretty surreal. I feel incredibly fortunate.
"But I'll keep two feet on the ground and just enjoy myself and hopefully go again next season."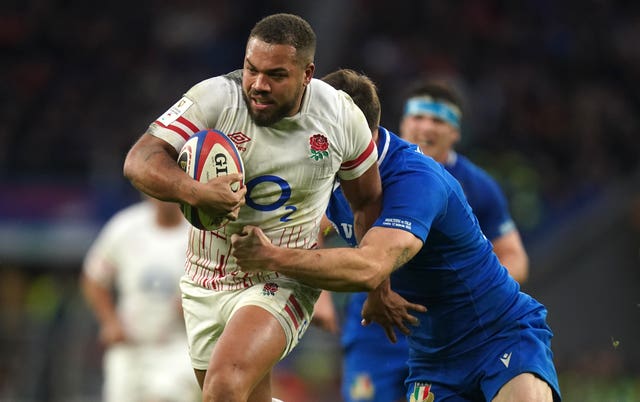 Once that is done, Lawrence's aim is to ensure he is in the best possible shape for England's World Cup training camp after Steve Borthwick issued strict instructions on their conditioning.
"Steve has said to the players to make sure you're fit going into these camps instead of using the camps to get fit," he said.
"My focus over the next five weeks is to get as fit as possible, train as much as I can and try to get a week abroad somewhere."