Curtis Strange believes Jon Rahm and Scottie Scheffler have separated themselves from their rivals and backed an "intense" Rahm to enjoy a stellar career.
Rahm is top of the world rankings after four wins from 11 events in 2023, including succeeding Scheffler as the Masters champion after claiming his second major title at Augusta National.
Scheffler made a successful title defence in the WM Phoenix Open and also won the prestigious Players Championship at Sawgrass, leaving him just behind Rahm in the rankings but a full two points clear of Rory McIlroy in third.
The leading pair are unsurprisingly vying for favouritism ahead of the 105th US PGA Championship at Oak Hill, where Strange won the second of his back-to-back US Open titles in 1989 and will be on commentary duties for ESPN.
"They're first and second in damn near every category," Strange said of Rahm and Scheffler.
"Then when you look at wins there's four and two, and top fives are equal and top 10s are equal. Who's best? Whoever shoots the lowest score that day.
"With all due respect to Scottie Scheffler, Jon Rahm to me when he started on the tear earlier this year, I thought to myself he's a guy that could be one of the few guys in the history of this game that could win eight or nine tournaments in a year.
"The last guy to do that is Tiger Woods and I believe the guy to do that before him was Vijay (Singh).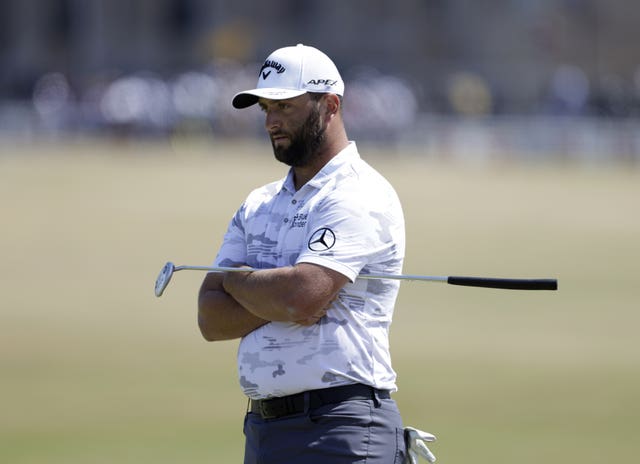 "He mentally has the focus and the intensity to last through that 12-month period and to stay on top of his game. Then he's got the talent. He's got the length off the tee. When he gets on a stretch putting, he's tough to beat.
"Scottie could do that. I just think Jon has a bit more intensity to hang in to do that over the course of 10 to 12 months."
Asked how many majors he thinks Rahm is capable of winning, Strange added: "It's impossible to predict (but) there's certainly huge potential for a guy like that.
"Again, I like to think of his intensity. He doesn't look like he's going to win some and back off and get comfortable. He looks like he's got an inner drive to do the best he can over a 20-year career.
"At the Masters he looked dominant. Strength shows its face so many different ways, and to me it showed it particularly when the weather got really cold and nasty on Friday and Saturday.
"His strength and his ability to hit the golf ball showed well during some of those difficult times."