England head coach Jess Thirlby believes her side are "pretty much hellbent on success" ahead of their World Cup campaign in the summer.
Thirlby on Tuesday announced the squad who will travel to South Africa for the tournament, which begins on July 28 in Cape Town. England open their campaign against Barbados.
Veterans Jade Clarke and Geva Mentor have been selected to compete in their sixth World Cup, alongside the likes of Helen Housby, Layla Guscoth and Natalie Metcalf and, for the first time, World Netball have permitted three travelling reserves to be selected.
England have yet to win a World Cup since the tournament's inception in 1963 and in last edition in 2019 the Roses finished third on home soil, but Thirlby has high hopes.
She said: "The mood across all of the interactions that we have, we link in pretty regularly most weeks, the energy is lovely actually, they're a great group.
"Firstly they're just a brilliant group of humans so I think their humility really shines through.
"They're feeling very privileged and pretty much hellbent on success in the summer and what it is that we have to do in order to make sure we give ourselves the best chance of that."
Retirements of experienced players such as Jo Harten have also paved the way for five World Cup debutants to travel to South Africa.
She said: "I trust in all of those debutants to come and do a brilliant job for the team and to give us a great chance of success in the summer.
"But I think longer term there's some exciting talent. I'd be pretty confident that you've got seven, eight, nine players here that could be seen over in Australia in the next Commonwealth Games and World Cup.
"I think that's brilliant for the sport, but most importantly for the Roses in the future.
"I was pretty committed when I got this job that it was about giving us the best chance of success in the short term, but also to make sure that we set the team up for success further down the line."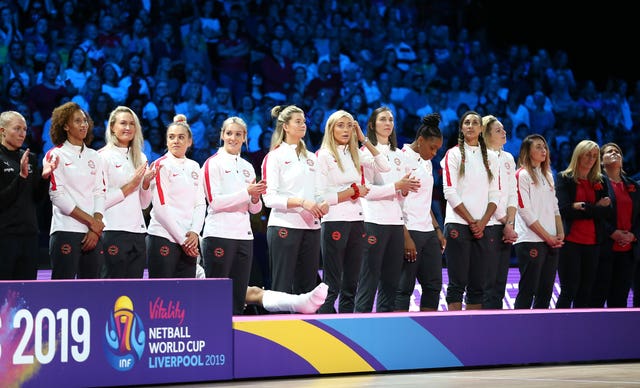 "There's room for all of us, there's room for the Lionesses' success, hopefully, in the summer and I think women's sport is in a great place," Thirlby added.
"Let's make sure there's space for everybody and we're not competing against them, we're competing against the rest of the world, so let's go England in the summer!"