Kyle Walker feels Manchester City owe it to club owner Sheikh Mansour to win the Champions League.
City are eyeing up European club football's top prize once again after years of near misses in their quest to land the trophy for the first time.
Losing to Chelsea in the final two years ago is the closest they have come, but Wednesday brings another opportunity to reach the showpiece fixture as they host Real Madrid in the second leg of their semi-final.
City have won the Premier League six times since the sheikh bought the club in 2008 – and are on the brink of a seventh domestic title – but the Champions League has long been viewed as their 'holy grail'.
Right-back Walker said: "The club is missing that one and, (with) the owners and the amount of money they have pumped into this club and the investment they have done, we owe that to them.
"To get to the Champions League final against Chelsea and not perform as well as we can, we owe that to ourselves and get some revenge for ourselves because we know that was below par on that day.
"But we have a tough opponent to get past to get to the Champions League final. It's a 'final', anything can happen. The first thing is getting past Real Madrid and then let's see about the final."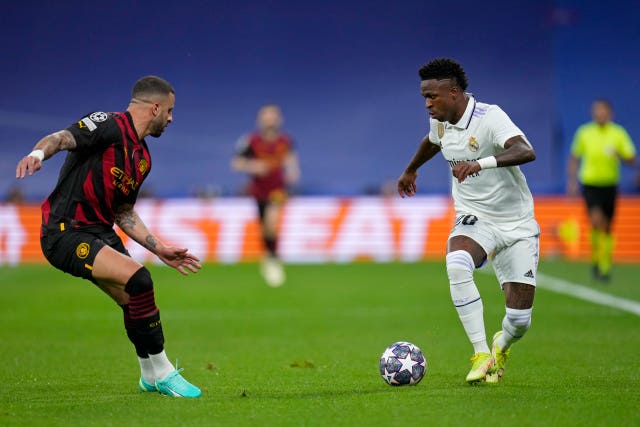 Walker was involved in a tough battle with the pacey Vinicius Junior, who scored Real's goal, and the City defender is relishing another encounter with the Brazilian.
The pair embraced in a sign of respect after last week's meeting, but Walker has revealed there was also extra significance in the gesture.
He said: "I went to hug him because he tried to rainbow flick me, so it was kind of like, 'Please don't try that again – I don't want to be a meme'.
"But boxers fight, have a good battle, and then they shake hands after, and that is the level of respect I do have for him.
"I will give him the respect he deserves (after the final whistle), but before then it is dog eat dog.
"It is a personal battle where you are coming up against one of the best players in the world.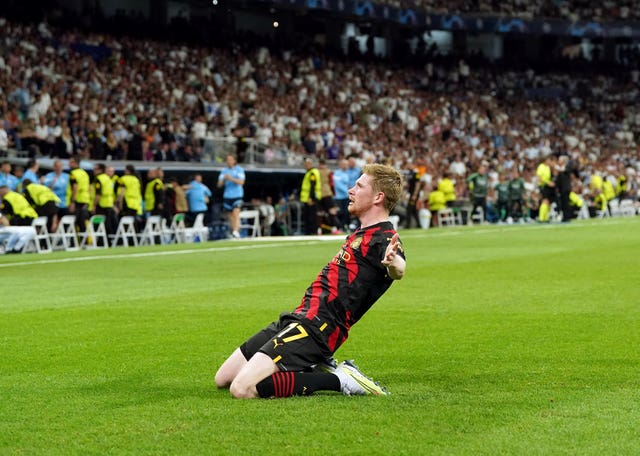 It could be a memorable week for City, who will also retain the Premier League title if they beat Chelsea on Sunday.
Walker said: "I think it is big to everyone in that dressing room. We know the goals at the end of it – it is a massive week for the club."