Italy captain Leonardo Bonucci has announced that he will retire at the end of next season.
Defender Bonucci has just turned 36 with one year left on his Juventus contract.
"When I stop playing next year, it will be the end of a defensive era – a way of defending Italian style," Bonucci said on Juventus' YouTube channel.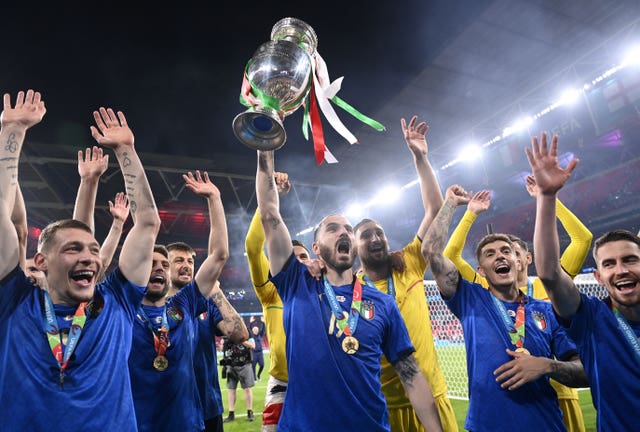 He made his 500th Juventus appearance against Sevilla in the Europa League last week.
Bonucci, recognised as one of football's great defenders, was part of the famous Juventus backline that included Andrea Barzagli, Giorgio Chiellini and Gianluigi Buffon as the Bianconeri won eight titles between the 2011-12 and 2019-20 seasons.
"It's a source of pride to be up there with the greatest," Bonucci said.
"I hope lots of future defenders – just as we had with (Franco) Baresi, (Alessandro) Nesta, (Paolo) Maldini, (Fabio) Cannavaro will see us four as idols.
"It would mean we have achieved a lot and given the game a lot."