Hollywood owners Ryan Reynolds and Rob McElhenney say they will not get bored at Wrexham as they build a "sustainable business" at the newly-promoted club.
Wrexham ended a 15-year absence from the English Football League last month as the two actors' investment in the Welsh club paid handsome dividends.
The pair took over the club from the Wrexham Supporters Trust in February 2021 and have invested heavily on infrastructure and strengthening manager Phil Parkinson's squad since, with some reports suggesting an outlay of over £10million.
"The things we have done and felt in the last two-and-a-half years just don't exist in our worlds – or any world that I can think of.
"So getting bored would never be on the list of things that would happen.
"But I also think about any cynicism or criticism that we might get, that is simply by nature just not creative in any way or helpful in any way, is generally just a reflection of how someone is feeling about themselves or something they may have gone through in their life."
Reynolds has made it clear that he wants to take Wrexham to the Premier League and admitted that his involvement in football has become an "addiction".
"It's making sure that no matter what we do as stewards of this club we are avoiding stasis or backtracking at all cost.
"That can sometimes happen, at least from when I've observed other clubs, you can get in this cycle where you're just keeping your head above water.
"So we always want to be on that inexorable march forward, not just as a club but as a community, and Rob and I love Wrexham about as much as two human beings could love anything on this planet."
Wrexham are expected to strengthen again this summer in order to make a League Two promotion challenge next season.
Reynolds and McElhenney insist they were serious over their failed bid to lure former Real Madrid and Wales star Gareth Bale out of retirement to play for Wrexham, but are adamant they will not be "writing cheques to keep the business of the club afloat".
McElhenney said: "From the beginning we've been talking about what our short-term strategy is and what our long-term strategy is because we've always said we want to build a sustainable business.
"We look at the entire club as a massive investment – an investment in the club, town and future.
"And neither one of us wants to put ourselves or the club in a position where any one of us are just writing cheques to keep the business of the club afloat.
"Everything we've done since we've come in is to ensure no matter who comes in – and hopefully it's us for the rest of our lives – we are building a sustainable business. Whatever that might mean in the future, who's to say?"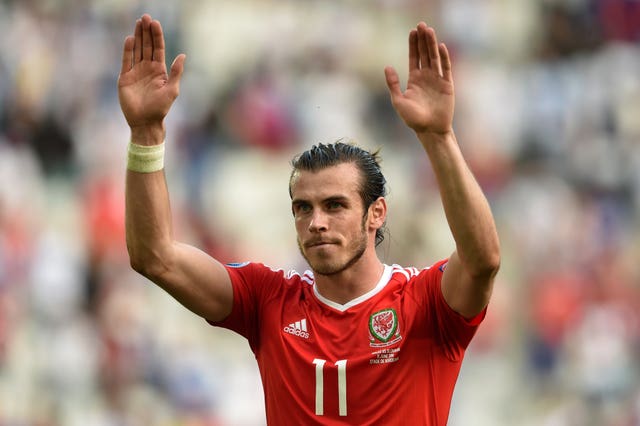 Reynolds said: "Almost the next day I was so excited to dig in to what's next for the club, which I'm proud to say and deeply regretful to say because I should have enjoyed that moment, which I did.
"But I'm so excited to repeat that feeling as much as possible and just grow, grow, grow as big as we can possibly get and continue to deliver.
"The great moments we've had so far do not exist without the bad. That's football.
"It's a heart-breaking sport and I'm addicted to it now and you have to have both."