Einer Rubio won stage 13 of the Giro d'Italia as Geraint Thomas retained the Maglia Rosa on a rain-interrupted day which saw the race shortened.
Movistar rider Rubio won the 74.6-kilometre stage in two hours 16 minutes and 21 seconds.
Thibaut Pinot and Jefferson Alexander Cepeda finished second and third respectively.
Rubio said: "A big day that I was looking for by working very hard. It's been difficult with the bad weather. But I had to keep going.
"I knew that Pinot was very strong. I had to finish with him and play it well tactically. It will take time for me to realise that I won a stage of the Giro d'Italia. I didn't believe I'd do it."
The stage started under heavy rain at Borgofranco d'Ivrea but organisers were forced to re-route some of it, with riders retreating to their team buses due to the conditions.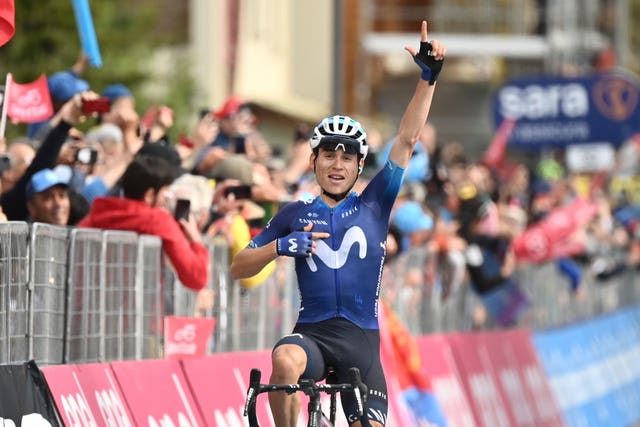 Thomas said: "We stayed calm when a small group went in the first climb. We stayed in control with Ben Swift and Pavel Sivakov setting the pace. Great ride by them. The way it went at the end made it quite hard to attack.
"But Primoz is probably happy to leave me in the Maglia Rosa for a few more days. I expect something more from him next week."