Manchester United bidder Sir Jim Ratcliffe is now the second-richest person in the UK according to the Sunday Times Rich List, with the list's compilers placing his wealth at almost £30billion.
Ratcliffe, the chief executive of the INEOS chemicals company, has bid to take a controlling stake in United.
He faces competition from Qatari businessman Sheikh Jassim, who made an improved fourth bid to buy 100 per cent of the club earlier this week.
Ratcliffe, born in Failsworth in Greater Manchester, was ranked 27th on the 2022 Sunday Times Rich List with an estimated wealth of £6.075bn, but has jumped up to second in the 2023 list with wealth now believed to be £29.688bn, an increase of almost 400 per cent in 12 months.
Robert Watts, the compiler of the Rich List, told PA: "This year we have new information about the full scale of INEOS' profits and that has made us confident that INEOS is now worth at least £40bn.
"We have also learned more about the personal assets that Jim has accumulated over the past 25 years."
Ratcliffe topped the Rich List in 2018 when his personal wealth was estimated at £21.05bn.
INEOS already owns French club Nice and Swiss side Lausanne.
The Reuben family, which includes Jamie Reuben who bought a minority stake as part of the Saudi-led takeover of Newcastle in October 2021, drops from third to fourth on the list despite their overall fortune increasing by £2.134bn to £24.399bn.
The Coates family, which founded the bet365 betting company and owns Championship club Stoke, remains 16th in the list with a combined fortune of £8.795bn, an increase of £158million compared to 2022.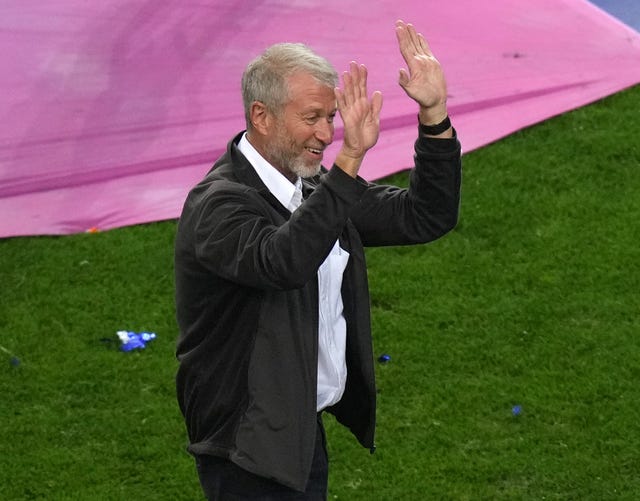 The list compilers believe his fortune remains largely intact despite sanctions imposed by the UK and other governments following Russia's invasion of Ukraine, but he is not on the 2023 list because he does not have British citizenship or live in the UK.
The Sunday Times identified golfer Rory McIlroy as the richest active UK sportsman with a fortune of £200m.
Also contained within its list of the wealthiest 35 people under the age of 35 were boxer Anthony Joshua (£150m) plus footballers Gareth Bale (£70m), Raheem Sterling (£61m) and Harry Kane (£51m).
:: Further information on the Sunday Times Rich List can be accessed via the following link: https://www.thetimes.co.uk/sunday-times-rich-list