Pep Guardiola insisted Manchester City's latest Premier League title success should not be demeaned by suggestions Arsenal 'bottled it' in the run-in.
Yet the City boss conceded his side would need to go on to win the Champions League to be regarded among the greats.
City were confirmed as English champions for a fifth time in six years and a third season in succession after Arsenal lost to Nottingham Forest on Saturday.
The Gunners had led City by eight points as recently as last month but their form deserted them at a crucial stage.
Guardiola, however, paid tribute to his former assistant Mikel Arteta's team after City celebrated their triumph with a 1-0 victory over Chelsea on Sunday.
Guardiola said: "There's a tendency to underestimate. They are winners.
"We pushed Arsenal but they are exceptional. They should be proud of where they have come from. They have to sustain it, that is the reality, but for me they are winners.
"With the relationship I have with Mikel – congratulations for what they've done. He's brought them back to what Arsenal was in the past.
"Similar to Liverpool in previous seasons, they took us to our limits."
City hope the Premier League will prove the first leg of a glorious treble, with the FA Cup and Champions League finals to follow next month.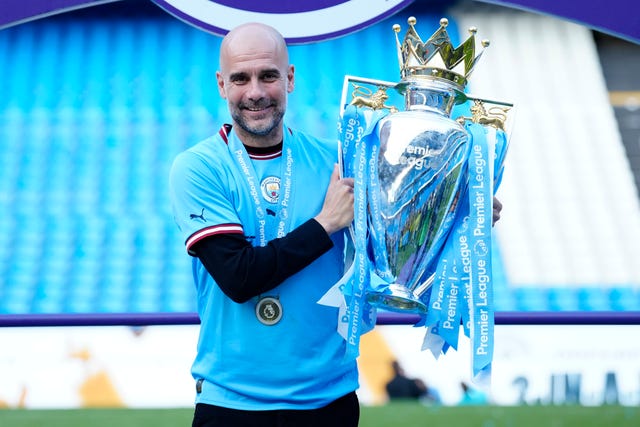 "Otherwise people will say our time here is not complete."
City have now won 12 Premier League games in succession in their charge to the title but Guardiola denied that would make their latest title win more special than the others.
Chelsea's interim manager Frank Lampard, whose side were beaten by an early Julian Alvarez strike, believes his side can learn a lot from the champions.
The Stamford Bridge side's season has been a huge disappointment, with a top-10 finish beyond them, but Lampard admits a huge amount has to change for them to even get close to their rivals.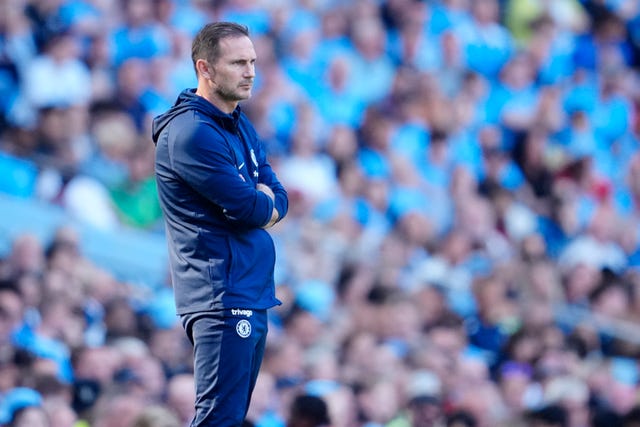 "Everyone's personal responsibility is 'if I want to get to be like (Erling) Haaland and (Kevin) De Bruyne I need to put in the work those boys have put in'.
"It is in their hands. I can't say that how long it will take, it is down to the players, the direction of the club. To get where Manchester City are a lot of things have to align.
"There is clearly talent in the squad, young talent, maybe a lack of stability and imbalance and they are maybe club issues."