Tiger Woods has officially withdrawn from next month's US Open at Los Angeles Country Club.
Woods pulled out of the Masters during the third round in April, saying at the time it was due to plantar fasciitis.
However, the 47-year-old then had a subtalar fusion procedure in New York to address the problem caused by a previous fracture of his talus, a bone in the ankle joint.
The 15-time major winner did not contest last week's US PGA Championship at Oak Hill and the USGA confirmed he will also miss the US Open while announcing that 33 more players are now exempt for the year's third major.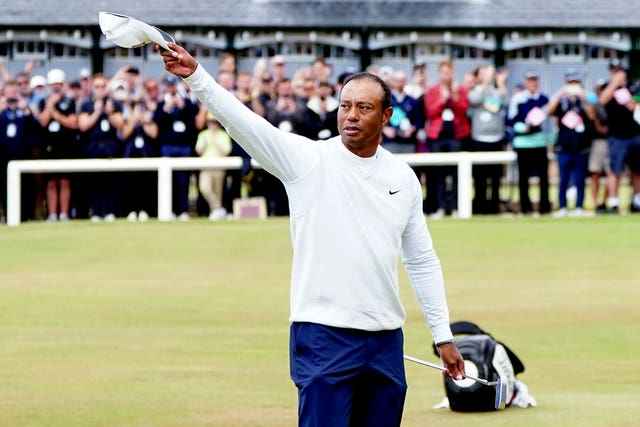 Woods feared his leg would have to be amputated due to the serious injuries he suffered in a car accident in Los Angeles in February 2021.
He made a remarkable return to action 14 months later and finished 47th in the Masters, but withdrew from the US PGA following a third-round 79 and skipped the US Open before missing the cut in the 150th Open at St Andrews.
Woods will hope to defy the odds to compete in July's Open at Royal Liverpool, where he won a third Open title in 2006 in his first tournament since the death of his father Earl two months earlier.