Eddie Jones has "no emotional attachment" to England as he prepares for his first appearance at Twickenham since being sacked by the Rugby Football Union.
Jones takes charge of the Barbarians against the World XV in a star-studded fixture on Sunday that is a brief interruption to his duties as Australia head coach.
England's decline last year, winning just five of 12 Tests, compelled the RFU to sever ties in December but the 63-year-old still departed with the highest win record of any Red Rose boss with 73 per cent.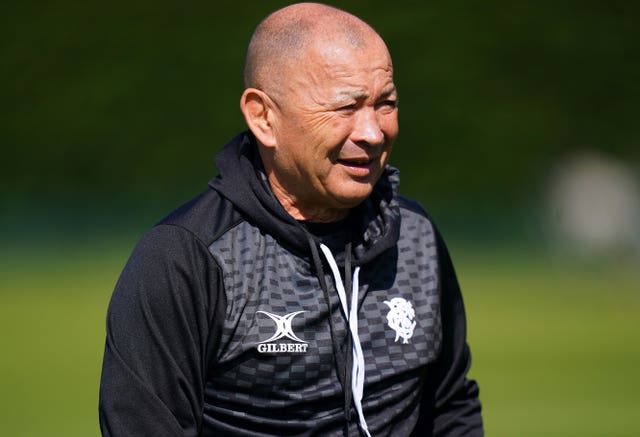 In doing so, all connection with England has been severed.
"I don't watch England. I want that team to do OK, but there's no emotional attachment to that team any more," Jones said.
"England are just one of the six teams in the Six Nations. I watch them, I think about them like all the teams – how I would coach them if I had that team?
"And then if we come up against them I've already got something in my head."
England are now overseen by Steve Borthwick, who was Jones' number two with Japan before being appointed to his coaching staff for his first World Cup cycle in charge at Twickenham.
Jones was a regular at Leicester's training ground when Borthwick joined the Tigers as director of rugby, but their communication has since dwindled.
"It's dried up a bit," Jones said.
Borthwick stated after a dispiriting loss to Scotland in the opener that he inherited a team that "weren't good at anything" and while Jones agrees, he stresses he was laying the foundations for the World Cup.
Jones was reshaping England's attack configured around a creative axis of Marcus Smith and Owen Farrell and he remains convinced it was the right path, warning Borthwick that conservative tactics in France this autumn will not be enough to seize South Africa's global crown.
"It is true ("England weren't good at anything"). We were trying to build a team to win the World Cup," Jones said.
"I don't believe you are going to be able to win the World Cup by just kicking. I don't believe you can. I can be proven wrong.
"But I think with the grounds as they are, you are going to need to play more positive rugby. Steve was right."
Jones' last appearance at Twickenham saw England booed from the pitch following defeat to South Africa in the climax to the autumn. Being greeted in the same way on Sunday has not crossed his mind.
"I never worry about things I can't control. I don't control that, so it's no use even thinking about it," he said.