Lewis Hamilton said the racist abuse aimed at Real Madrid winger Vinicius Junior evoked painful memories from his own career.
Brazil international Vinicius was subjected to monkey chants in his side's 1-0 defeat at Valencia in LaLiga last weekend.
Valencia were given a partial stadium ban for five matches plus a fine of 45,000 euros (£39,000) – a punishment the club called "totally disproportionate" – while Real, who said the incident constituted a "hate crime", filed a complaint with the Spanish State Attorney General's Office.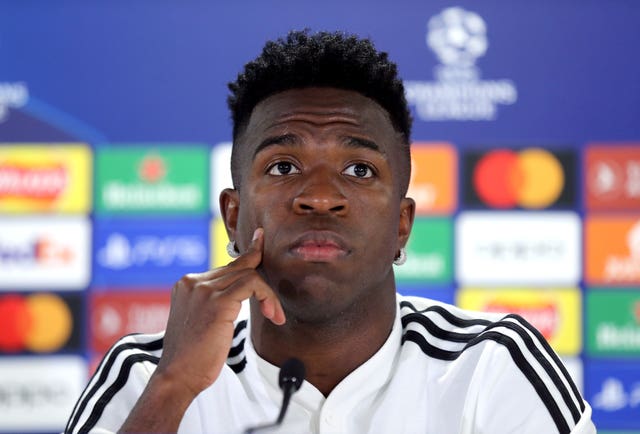 He also revealed earlier this year he had bananas thrown at him and was repeatedly called the "n-word" at school.
Speaking ahead of this weekend's Monaco Grand Prix, the 38-year-old said: "It really hits home for me.
"It really brings up emotions about things that I experienced, whether it's back in the UK or whether it was when I was racing in Italy or in France or in Spain. It can be so hurtful the things that people say.
"It's devastating to think that in 2023 we're still seeing these things and hearing these things.
"Firstly, he's [Vinicius Junior] been incredibly brave. It is amazing what so many of these athletes that are experiencing that on the pitch are doing in terms of standing tall, standing strong and continuing to be humble and not being reactive but being responsible.
"There is no room for discrimination in society today. Sports need to do more, we all need to continue to do more. If we see it, and hear it, we need to do something about it."