Ryan Mason has trust in the key decision-makers at Tottenham to get the big calls right this summer.
Spurs' acting head coach Mason will take his squad to relegation-threatened Leeds on the final day in what is set to be his last fixture in charge.
Eighth-placed Tottenham remain without a permanent manager or managing director of football and could miss out on Europe for the first time since the 2009-10 campaign unless they better Aston Villa's result and match Brentford's on Sunday.
Crunch decisions are required by chairman Daniel Levy and the board, with a promise already made to supporters over the style Spurs will try to play next season.
Last Saturday's programme notes from Levy pledged the team will go back to "football you will love to come and watch" after the recent pragmatism and counter-attacking of Jose Mourinho and Antonio Conte.
Mason feels a stable brand of football will help, and he said: "We've probably had two or three different styles of football in the last two or three years and I don't think that is good for any squad of players or for fans.
"When you lose people, lose coaches, lose players, lose members of staff, the impact is huge if you keep going from different things.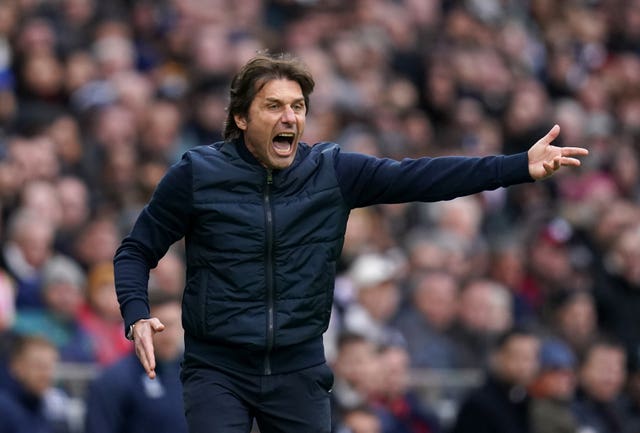 "This is just how I view the situation as it is. Obviously there will be loads of conversations in the summer about going forward.
"There is a lot of people here who really care and want the club to get back to where we want, where we expect and where we hope to be.
"Them conversations and decisions I am sure will be made in the summer. I trust the people making them decisions."
Quizzed about how the managerial search could impact Spurs' transfer business, Mason admitted the club need a new man in place before they can go after targets.
"The most important work is probably away from the transfer window right now because you need a manager in place, you need commitment, you need an idea to know where you go.
"You can't do transfer business without a manager because it might not fit his idea. At the moment I believe we need an idea of what we want to do, who we want to be and stick to it. Recruit people for that and ultimately recruit players for that."
There remains uncertainty over the future of Harry Kane, who is approaching the final year of his Spurs contract.
Mason would not be drawn on what next for the Tottenham forward but insisted it is imperative every club has a long-term plans in place.
"So, when people do leave, the next one comes in and the impact isn't so big. That's not just speaking about Harry. That's speaking about other players.
"For me, it's really important that there's an identity in all departments.
"If you want to be successful on the pitch then everyone working for the organisation within the football club has to be on board with what we are and who we are.
"I hope going forward that's definitely the case."