Jurgen Klopp insists Liverpool will be Premier League contenders next season after ending an underwhelming campaign with a thrilling 4-4 draw at relegated Southampton.
The fifth-placed Reds arrived at St Mary's knowing they had already missed out on a top-four finish for the first time since 2015-16.
Early goals from Diogo Jota and Roberto Firmino appeared to have put the in-form visitors on course for a straightforward success on the south coast.
Liverpool boss Klopp, whose side avoided defeat thanks to a goal from substitute Cody Gakpo and Jota's second, was happy to see the back of 2022-23 and confident next term would be far more memorable.
"There were moments during the season when you thought 'the season will be four years long'," he said.
"Thank God for the last 11 games, that helped massively, gave us a real boost, gave us a perspective, gave us a basis for what we have to do.
"That it didn't turn into the best ever season, we see that, we know that, we are very disappointed about the fact that we didn't make it to the top four.
"But there are moments when you have to admit there were four teams that were better than us – that's the truth.
"We played a bad season, we come fifth, that is a message as well.
"Imagine we were our normal self, which we absolutely will be again next season and will be a contender again. That's how is it. The last 11 games helped us to realise that again."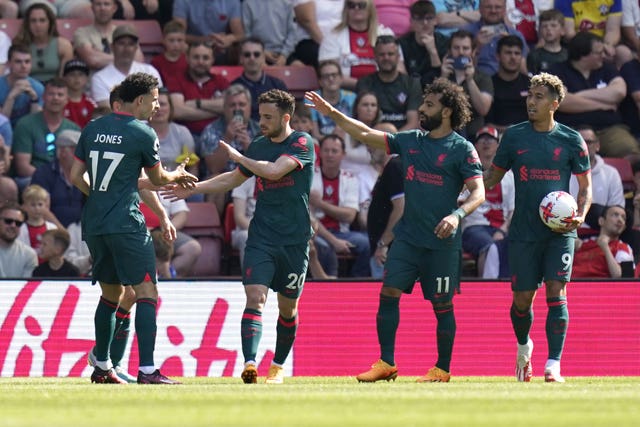 Klopp felt his players contributed to their own undoing during a "silly" period of a chaotic contest.
"We are 2-0 up and you know these Southampton players want to pay back to these people (home fans) and we let them, just opened the door for a really talented offensive team, with the speed they have," he said.
"Then it's 2-2 and 4-2 and then we started doing the right things again. I think we could have scored a fifth and a sixth.
"Top start, outstanding finish, in between just silly."
Outgoing Southampton boss Ruben Selles was pleased to end a difficult season in a positive manner.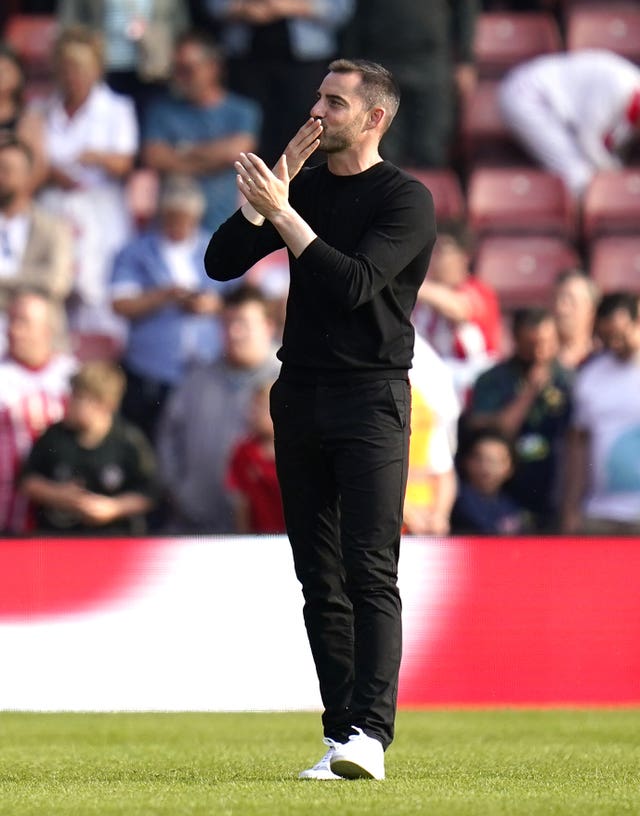 "I am proud that in the very final day, we can put in a performance like that and get the crowd with us," said Selles, who is expected to be replaced by Swansea manager Russell Martin.
"It hasn't been an easy season for anybody. It was very important to get a point and to get a good feeling."
England midfielder Ward-Prowse, who was taken off three minutes from time, has been linked with a summer departure due to the club dropping into the Sky Bet Championship.
"It was not a goodbye," Selles said of the substitution.
"I think Prowsey has been here for 20 years, has been the captain for a lot of seasons and I think he deserved that moment with the crowd to end a season that hasn't been easy for him neither.
"We didn't think about what happens next because that's not our job right now.
"But it's our job to end with a good feeling for him and that's why we did it."