The head of the artificial intelligence company that makes ChatGPT has told Congress that government intervention "will be critical to mitigate the risks of increasingly powerful" AI systems.
"As this technology advances, we understand that people are anxious about how it could change the way we live. We are too," OpenAI chief executive Sam Altman told a Senate hearing on Tuesday.
He proposed the formation of a US or global agency that would license the most powerful AI systems and have the authority to "take that licence away and ensure compliance with safety standards".
His San Francisco-based start-up rocketed to public attention late last year after it released ChatGPT, the free chatbot tool which answers questions with convincingly human-like responses.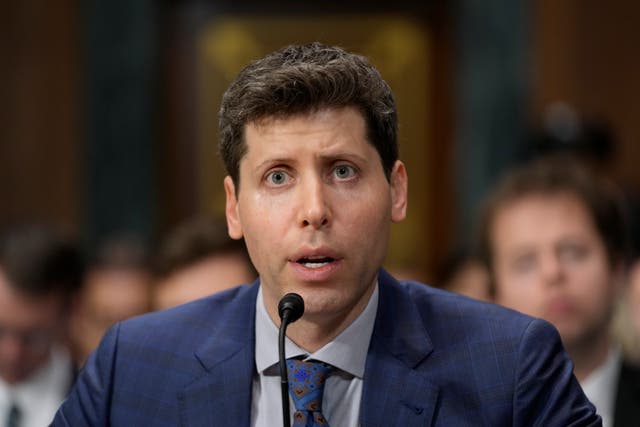 There is no immediate sign that Congress will create sweeping new rules on artificial intelligence, as European legislators are doing, but the societal concerns brought Mr Altman and other tech CEOs to the White House earlier this month and have led US agencies to promise to crack down on harmful AI products that break civil rights and consumer protection laws.
Senator Richard Blumenthal, who chairs the Senate Judiciary Committee's subcommittee on privacy, technology and the law, opened the hearing with a recorded speech that sounded like the him, but was a voice clone trained on his speeches and recited a speech written by ChatGPT after he asked the chatbot: "How I would open this hearing?"
The result was impressive, said Mr Blumenthal, but he added: "What if I had asked it, and what if it had provided, an endorsement of Ukraine surrendering or (Russian President) Vladimir Putin's leadership?"
The Democrat said AI companies ought to be required to test their systems and disclose known risks before releasing them.
Founded in 2015, OpenAI is also known for other AI products including the image-maker DALL-E. Microsoft has invested billions in the start-up and has integrated its technology into its own products, including its search engine Bing.
Mr Altman is also planning to embark on a worldwide tour this month to national capitals and major cities across six continents to talk about the technology with policymakers and the public.
On the eve of his Senate testimony, he dined with dozens of US legislators, several of whom said they were impressed by his comments.
"Artificial intelligence will be transformative in ways we can't even imagine, with implications for Americans' elections, jobs and security," said the panel's ranking Republican, Josh Hawley. "This hearing marks a critical first step towards understanding what Congress should do."
Mr Altman and other tech industry leaders have said they welcome some form of AI oversight but have cautioned against what they see as overly heavy-handed rules.