A proposed amendment to the Online Safety Bill would require social media firms to prevent online abuse and violence against women and girls.
A cross-party group of lords, led by former culture secretary Nicky Morgan, is backing the amendment, which would mean companies that failed to remove abusive misogynistic content and ban repeat offenders would face fines, while bosses could be jailed for persistent breaches.
Writing for The Telegraph, Tory peer Baroness Morgan of Cotes said social media companies at the moment "are failing women and girls".
She said: "I have tabled an amendment calling for a Violence Against Women and Girls (VAWG) Code of Practice to be written into the Online Safety Bill.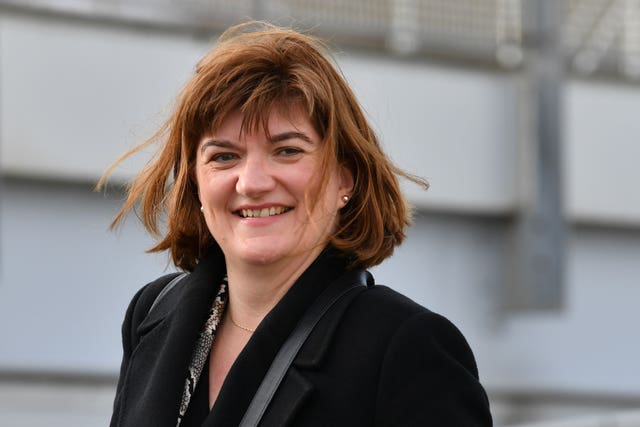 "There is strong support from all sides of the House of Lords for a code of practice that would allow media regulator Ofcom and the social network companies themselves to make the internet safer for women and girls and protect them from harm."
Lady Morgan said that statistics from domestic abuse charity Refuge showed that 36% of UK women have experienced online abuse on social media or another online platform.
"The reality is online spaces are still a wild west, with illegal activity such as stalking and harassment a daily occurrence for women and girls," she said.
"We have a duty to ensure this landmark legislation – the Online Safety Bill, does its job and protects women and girls.
"We all have a right to be respected and valued both on the streets and in digital spaces."
Rachel Treweek, the bishop of Gloucester, and Labour frontbencher Lord Knight of Weymouth are among those backing the amendment to the Bill, which is due to be debated in the House of Lords on Tuesday.
A Government spokesperson said: "We are committed to tackling online abuse and violence against women and girls.
"In the Online Safety Bill, we have made it a priority for platforms to proactively tackle the most harmful illegal content which disproportionately targets women and girls. This includes revenge and extreme pornography, sex trafficking, harassment, coercive or controlling behaviour and cyberstalking.
"The Bill also includes tools that will give women, and all adults, greater control over what they see on social media, including content that is abusive or incites hatred on the basis of sex."